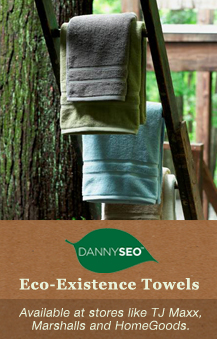 where's danny
November 15, 2013
Upcycle For Fall
Tune in to the 4th hour of the TODAY show with Hoda and Kathie Lee to see Danny upcycle Fall finds into new things.
November 22, 2013
Parade Magazine
Check out the November 22nd issue of Parade Magazine to see Danny's perfume in their highly anticipated gift guide!
December 12, 2013
Danny Seo Reserve on HSN
Tune in to HSN's Beauty Report for the return of Danny Seo Reserve Beauty.
December 25, 2013
The Today Show
What to do with your Christmas ribbons, boxes and bows?  Danny's on the Today Show to show you how to upcycle them.
January 1, 2014
O: The Oprah Magazine
Pick up the January issue of O Magazine for easy ways to live green from Danny.
All events
do just one thing
Clean Refrigerator's Drip Pan
If you have a drip pan in your refrigerator, pull it out and give it a good cleaning. Collected water over time can create a breeding ground for bacteria. Just take a damp microfiber towel and give it a good cleaning. To disinfect it, use a little rubbing alcohol to kill all the smelly germs. Visit the Archive