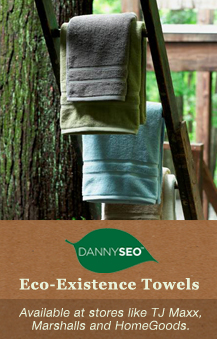 where's danny
May 1, 2013
Good Housekeeping
Pick up the May issue of Good Housekeeping to see Danny's home line featured as a Good Pick!
May 18, 2013
Chicago Green Festival
Come meet Danny at the Chicago Green Festival.
August 20, 2013
Danny Seo Reserve Launch
Tune in to HSN to see the worldwide launch of Danny's fragrance collection: Danny Seo Reserve.
All events
do just one thing
Get Rid of the Antiquated Fax Machine!
Instead, choose a paperless online "fax" service like eFax (
www.efax.com
) to receive faxes. Not only will it save trees and cut down on paper waste, but you'll be able to file and manage faxes electronically. No more digging around for that important memo!
Tip:
Fax yourself important documents like your birth certificate and income taxes to have these electronic files on hand.
Visit the Archive