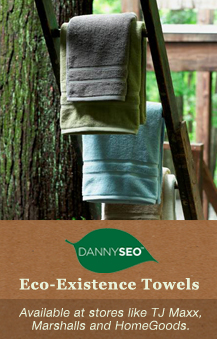 where's danny
January 1, 2014
O: The Oprah Magazine
Pick up the January issue of O Magazine for easy ways to live green from Danny.
February 3, 2014
Wilsonart at the Kitchen and Bath Show
Meet Danny at the Kitchen and Bath Show in Las Vegas and tour his exclusively designed kitchens using gorgeous Wilsonart laminate surfaces.
February 11, 2014
Upcycle Ideas for Valentine's Day
Tune in to the 4th hour of the TODAY show with Hoda and Kathie Lee to see Danny upcycle trash into Valentine's Day treats.
July 1, 2014
Dwell Magazine
Pick up the July issue of Dwell Magazine to see Danny's dramatic before and after kitchen makeover.
All events
do just one thing
Leftovers?
While the jury is still out on plastic food containers (some believe they leach toxins into food, especially when the food is heated up in the microwave), why take the risk? Visit a restaurant supply store and stock up on stainless steel food storage containers. They come in a variety of sizes, have matching lids, are strong and durable, and won't stain when you store last night's spaghetti marinara. Bonus! If you ever need to throw 'em away, they're 100 percent recyclable; just toss them into the curbside recycling bin. (Just don't put 'em in the microwave!) Visit the Archive